Women have historically been underrepresented in professional kitchens, but the number of female chefs is on the rise and, according to the National Restaurant Association, more than half of the restaurants in the country now have women as full or co-owners. A new vanguard of chefs is changing the image of the American restaurant kitchen to a workplace where female leaders are flourishing.
Cultural diversity will be a mainstay of the project. Viewers will meet chefs with roots in Creole New Orleans, Louisiana Cajun country, Italy, Vietnam and Latin America. There is an interesting mix of culinary school graduates and self-trained professionals. This project is particularly timely, as women in all walks of life are being acknowledged and celebrated.
The series will be dedicated to the late Leah Chase, with an exploration of the life of the Dooky Chase chef who began cooking in 1946 and received a James Beard Lifetime Achievement Award in 2016.
To capture the dynamics of this transforming industry, the 26 episodes of KITCHEN QUEENS: NEW ORLEANS will be shot on location in the kitchens of these chefs who are stirring the pot with style, creativity and passion.
New Orleans and the vibrant neighborhoods where the restaurants are located will be the backdrop for this groundbreaking cooking series from WYES-TV.
The series is fueled by girl power through production mavens Terri Landry and Dawn Smith, who have spearheaded previous national cooking series for WYES. That number includes five starring the late Chef Paul Prudhomme and, most recently, three with Chef Kevin Belton. According to Landry, who is producer-director, a series featuring female chefs has been on her radar for years. "As women in all walks of life are being acknowledged and celebrated, the timing was right," she said.
---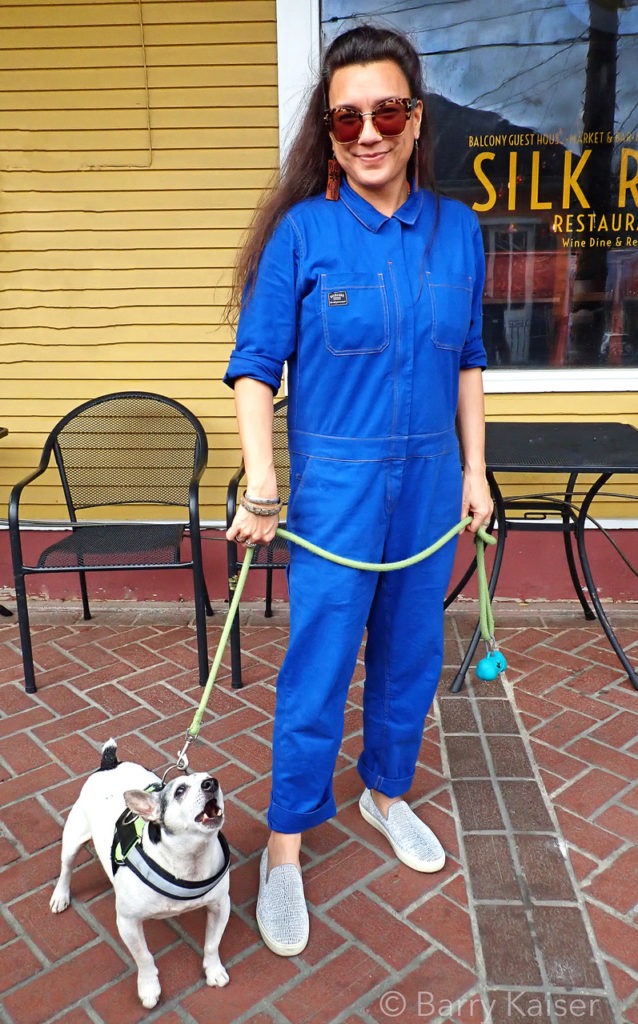 Meet a new voice on WYES (and her dog, Gumbo)! LINDA CASSIDY, the voice of KITCHEN QUEENS: NEW ORLEANS
My father was from Opelika, Alabama, and met my mother in Kahului, Maui, when he was in the army. The two settled on the Monterey Peninsula, on the Central Coast of California, where I was raised with my older brother and sister.
I started in radio as a senior in high school and moved my career to San Francisco in the mid-90s where I also discovered the world of voice over. I am grateful to say I have been able to continuously work in a field I love for the last 30 some odd years. After about eight years of flirting with this city, I moved to New Orleans in 2010 and bought a house in 2015. Two years later I adopted my first dog, a senior Jack Russell named Gumbo who essentially runs my entire life and I couldn't be happier. Currently, I host mornings on Magic 101.9. in New Orleans and am proud to call this city my home. 
I DO like to cook. I find food prep can be therapeutic and I enjoy cooking for my friends and family. What's in my wheelhouse? I make delicious vegetarian enchiladas, my hot sandwiches have been known to melt cold hearts, and I just recently learned how to make pupusas with their delicious side relish, curtido. The only New Orleans basics I have down are my red beans and my very good gumbo.
For more on LINDA CASSIDY:
Instagram: @Nolalinda71
Facebook:  facebook.com/cassidyvoice 
Email:  nolalinda71@gmail.com